Coaches everywhere, you don't need the most talented team in the world, nor do you need to be the biggest school in your area to be successful and make a legitimate run when it comes to playoff time.
All you need is a team of hardworking individuals who buy in to your concept and are willing to sacrifice for the greater good of the team.
To people watching sports, never sleep on the little team that could.
Take Florida Gulf Coast in the NCAA basketball tournament this year. Anyone who says they knew about this school before this year is either from Florida or lying.  Now, everyone is talking about them and for good reason.  They became the seventh 15 seed in NCAA history to upset a two seed and the first 15 seed ever to make it to the Sweet Sixteen.
This teams rise has been something out of Hollywood, think Hoosiers but more athletic.
The Eagles have only been eligible to compete in the NCAA tournament for four years; their coach is a self-made millionaire who gave it all up for a coaching stint at Florida Gulf Coast.  The best player on the team is named Sherwood Brown who started his career as a walk-on.
They upset number two Georgetown, a team boasting more size and athleticism, by simply running them off the court.  It's too bad "Lob City" was stolen by the LA Clippers because that would be a fitting nickname for this squad.  Phenomenal alley-oops and put back dunks are a staple in this team's offense.
It was same story, just a different versus against San Diego State the number seven seed.  Setting the tables for the most unexpected rivalry game in recent memory as Florida Gulf Coast was set to play Florida in the Sweet Sixteen.  Interestingly enough, Florida Gulf Coast had requested to play Florida at the beginning of this year and had been turned down.  Bad move Billy Donovan, I suspect that will no longer be the case.
Alas it finally struck midnight for this Cinderella as they were beaten by cross-state juggernaut, Florida.  This cannot take away from the unexpected run that captured a nation's attention and made every small school believe that, given the opportunity, in a one-and-done situation, that anything is possible.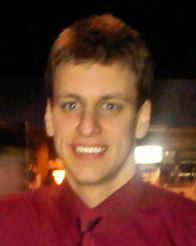 Ian Morse, Guest Columnist
Ian Morse is a former player with the Laurentian University and Cambrian College basketball teams. He's about to graduate from the Cambrian College journalism program.
PE Update.com
To check out the PE Update.com website, click here
Physical Education Update
[tags]basketball,NCAA basketball tournament,Florida Gulf Coast,March Madness>[/tags]